#01 - Organizational Unit Educational Technology (LLT) Part 2
Educational Technology at the Graz Universtiy of Technology
The fields of action (see Part 1) result in the service portfolio of the OU Educational Technology, whose services can be obtained free of charge within the framework and for the purpose of teaching at the Graz University of Technology (subject to project-related changes). The chart summarizes the available services.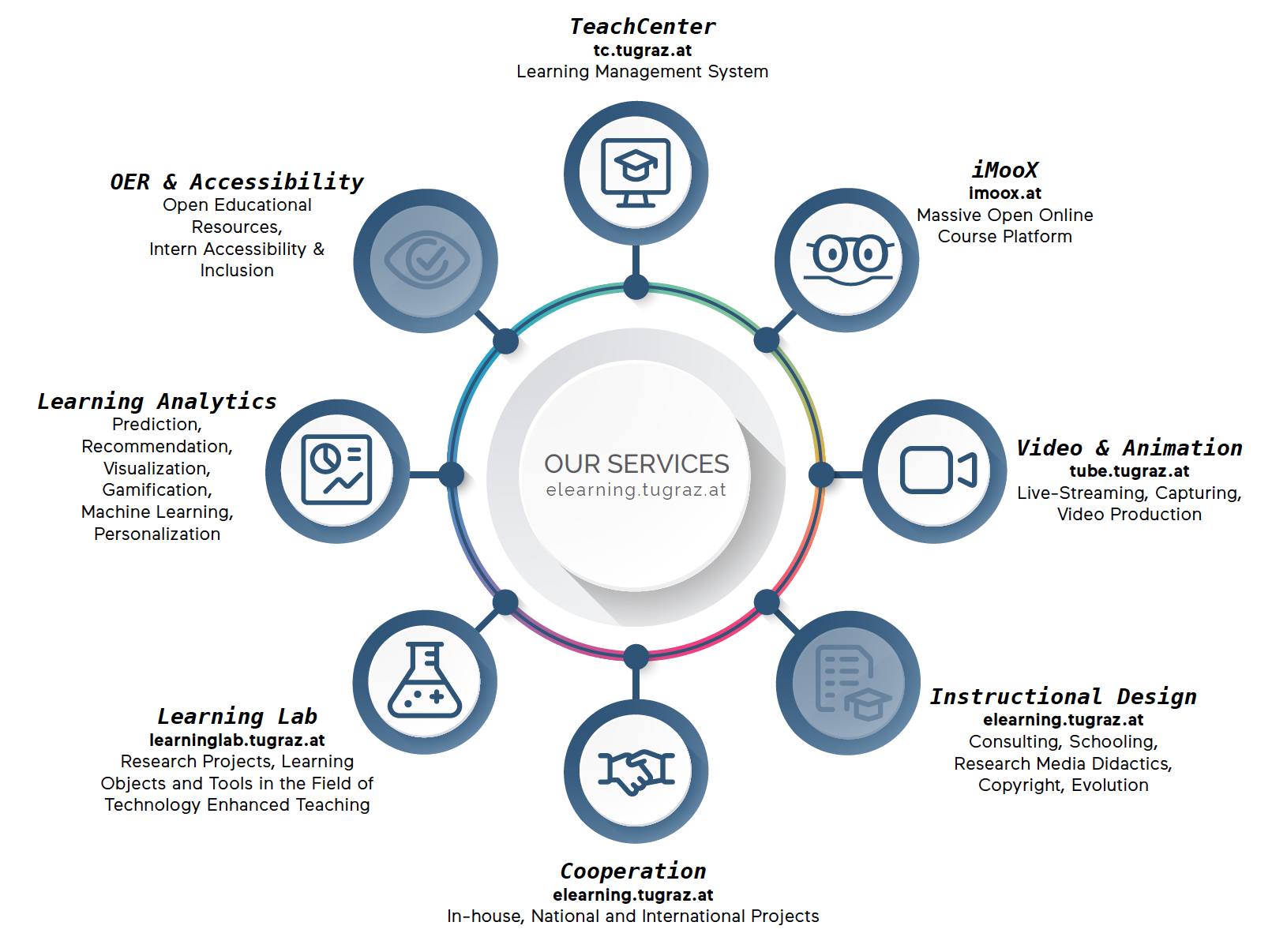 Within this wide range of possibilities for individual teaching and learning support, the following are the current main topics and fields of research:
CURRENT RESEARCH QUESTIONS AND EMPHASES

A contradiction to the presence university?
Sustainable anchoring of virtual teaching at the Graz University of Technology
Freshly copied or all new?
Teaching materials and copyright in the digital age
What about the public education mandate?
Promotion of freely accessible, open educational resources (OER)
From research into practice:
Implementation of Learning Analytics projects
Did you know, for example, that with the decision of the Rectorate of April 4, 2017, a guideline for the regulation of "Virtual Teaching at Graz University of Technology" was issued? One point of this guideline states that virtual teaching as a didactic tool can be freely implemented by the teacher in lectures or the lecture part of a lecture/practical, up to a threshold value of 20% of the semester hours to be held. We are happy to advise you!
YOUR CONTACT WITH THE OU EDUCATIONAL TECHNOLOGY – OUR CONTACT TO YOU
Embedded and strongly linked to the other organizational units of the Vice Rectorate for Academic Affairs, we are the creative part of various communication and exchange formats, such as the "Lunch & Teaching" event, the "Senior Lecturer Lounge", the "LLT Breakfast" or the "Introduction day for new Employees", an offer of internal training. We aim to actively make ourselves known, and always create new incentives for you to get in touch with us.
Thank you for your interest in the opportunities of modern teaching.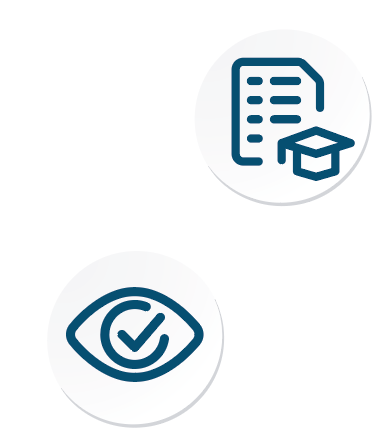 LET US TEL
YOU ABOUT
eEDUCATION!

The vision of Educational Technology at Graz University of Technology is to enrich teaching with media in order to improve communication and, in addition, to ensure sustainability through central control. The Graz University of Technology is to represent a large teaching and learning community in the information society of tomorrow; this is expressed by our guiding principle "WE CARE ABOUT eEDUCATION"."(Martin Ebner)