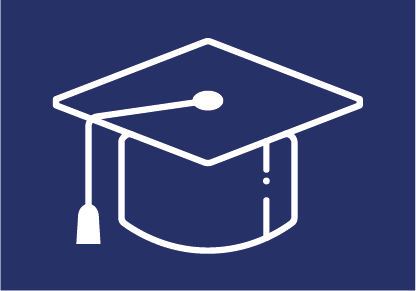 Scheduling appointments in the TeachCenter
With the Scheduler activity you can easily organise and manage appointments in the TU Graz TeachCenter and make them available to students, which can be used, for example, to coordinate office hours. Students can book appointments for themselves (or in groups).
How students can book slots
When opening the activity, students see all available time slots: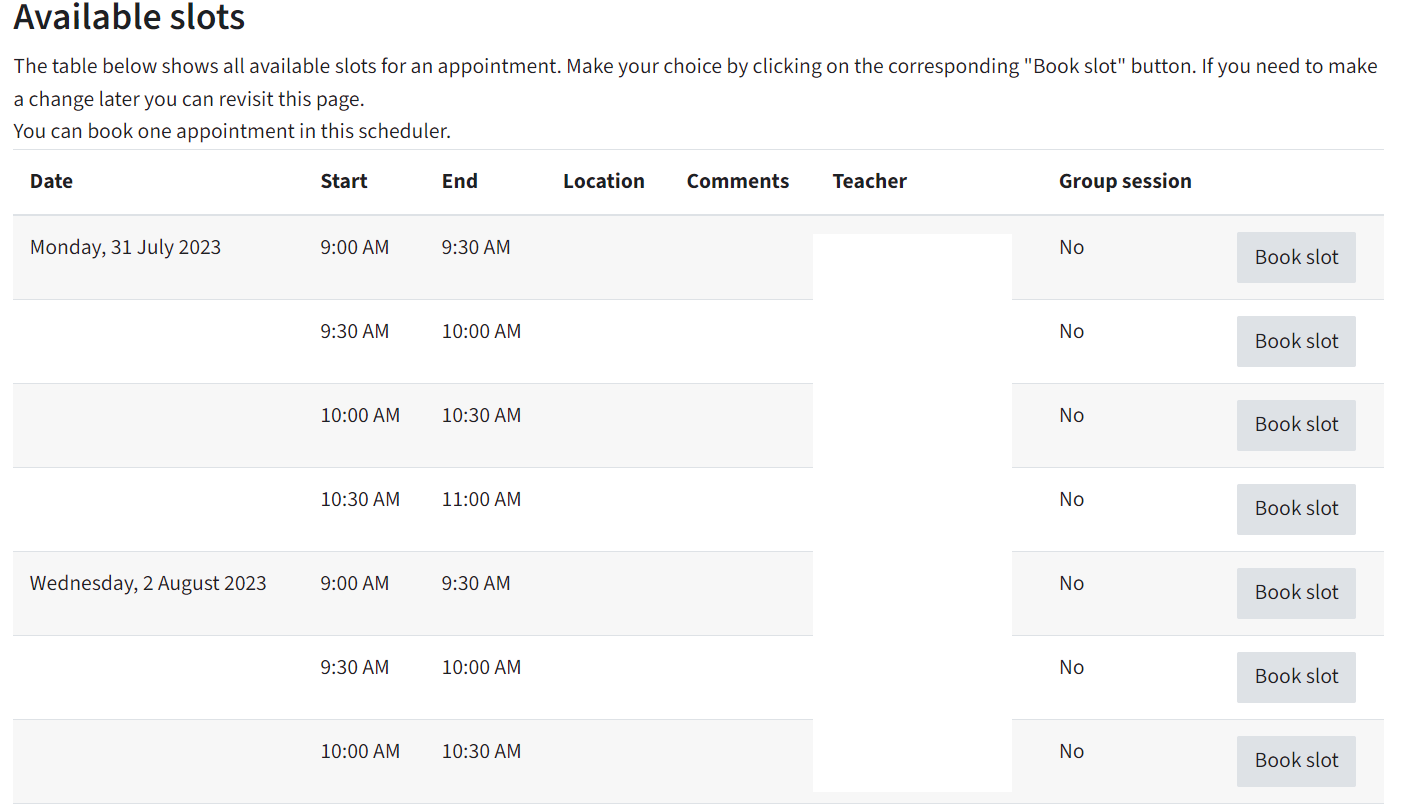 Attention: If you have allowed appointment selection in groups, students must first choose whether they book the slot for themselves or for their group.

By clicking on Book slot, one (or more, depending on the setting) appointment(s) can be booked. If a Booking form has been activated, students will be redirected to a second screen where they have to confirm the booking.
In order to change the booking later (before the Guard time deadline, if there is one), students only need to open the same page and click Cancel booking.

They can then choose one or more new time slots.
Licensed under a Creative Commons Attribution CC BY 4.0 International

TU Graz Educational Technology