The easiest way to interact with your students
"Feedbackr is a state-of-the-art Audience Response System. It uses your participants' devices and does not require any additional hardware." (Karin Pichler)

What can feedbackr do for your teaching?
Feedbackr is anonymous
With feedbackr you get honest answers, because it is anonymous for the participants. Be it anonymous honest feedback or answers to tricky questions – feedbackr makes it possible for you!
Results in seconds
Participation in feedbackr is very easy. Within seconds you will receive the results, regardless of audience size.
No app needed
Your participants can vote directly with feedbackr. There is no need to install an app. You only need an internet connection and a browser.
No mutual interference
With manual voting, group dynamic effects can occur. However, since you can determine when the results are visible to all participants, your participants will not influence each other.
… for more advantages of the audience response system feedbackr, take a look at the TELucation homepage.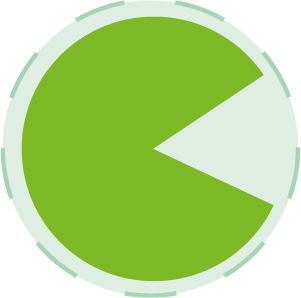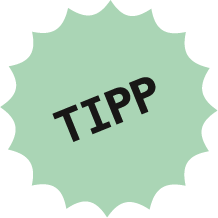 From the students' point of view, ARS can offer yet another advantage, as the story of feedbackr's founder Karin Pichler shows: As an introverted, shy student she often had problems asking questions in lectures and often thought that everyone but her had completely understood. Through feedbackr, students can see the bigger picture and recognize that they are not alone in their "not knowing". This knowledge, in turn, can be used either in the course to address the problem or to bring together students with different levels of knowledge and skills to form study groups.
How can I use feedbackr as a teacher at Graz University of Technology?
You can register with your TUGraz email address at feedbackr free of charge. Graz University of Technology has a campus license for feedbackr, so all options are available in the application.
Important note: After registration you will receive an invitation to the "TU Graz Organization" by e-mail. Please accept this invitation before you create sessions.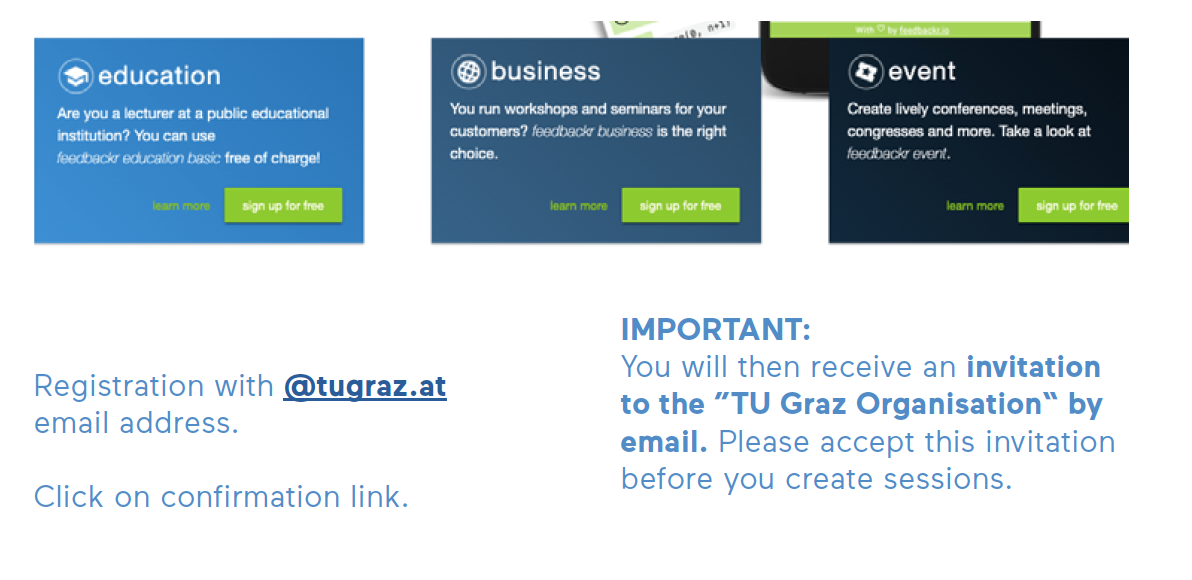 You can create a session for your course after registration.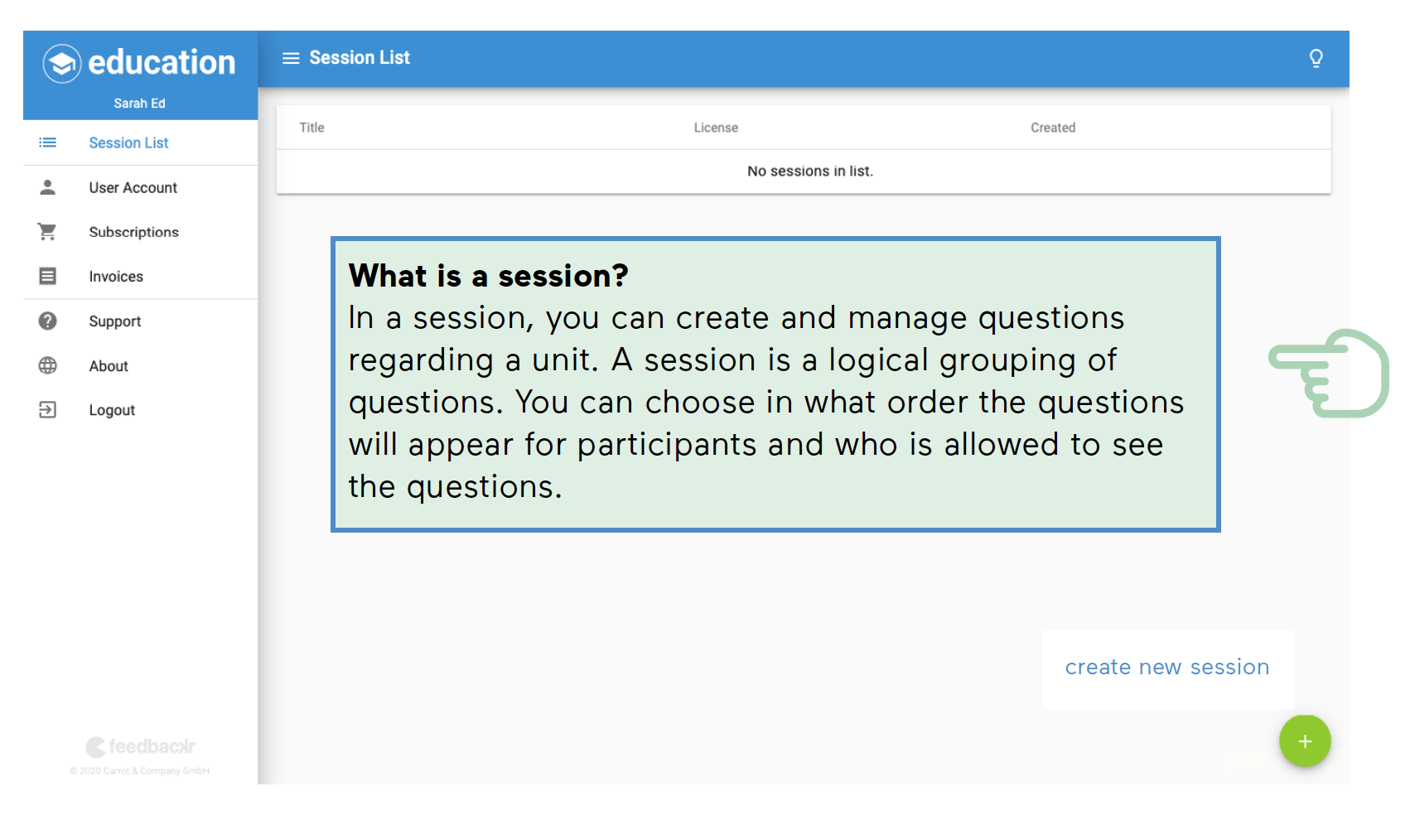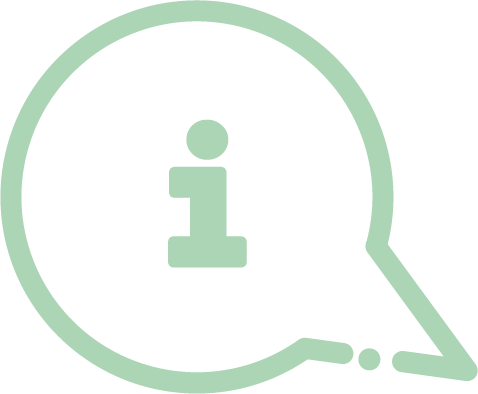 What is a session?
In a session, you can create and manage questions regarding a unit. A session is a logical grouping of questions. You can choose in what order the questions will appear for participants and who is allowed to see the questions.
How do I create a session?
Click on the plus symbol at the bottom right.
From different question types, you can choose the one that matches your contents. There is a choice of: Single choice question, multiple choice question and free text answer.
Mark the correct answer(s). The correct answers will be displayed to the students after the voting has ended.
You can also enable visibility so that students can immediately see each other's answers.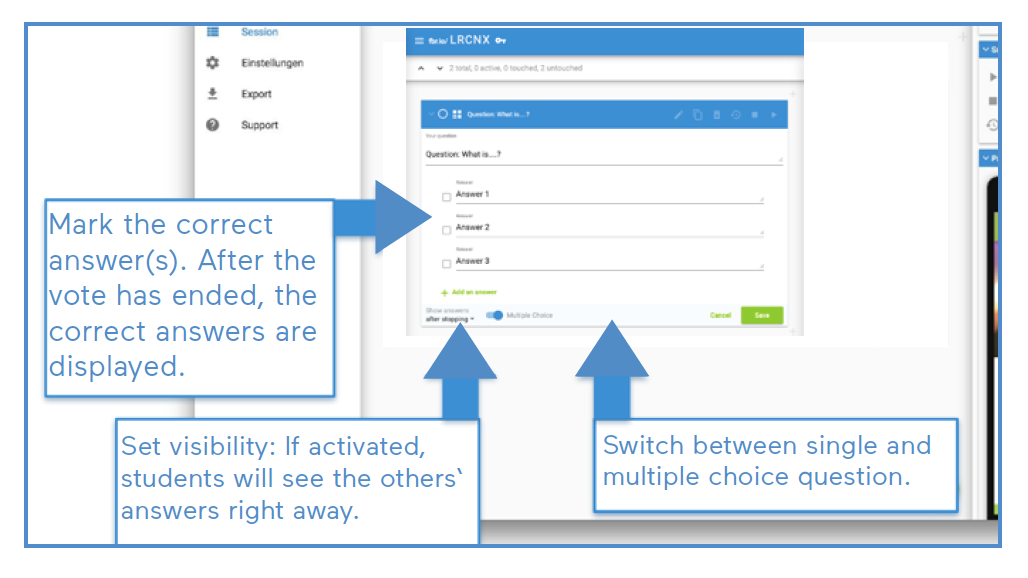 As soon as you have finalized your session, you can tell your students the session code. They need to enter it into their (mobile) web browser and click Join. The code does not have to be written in capital letters.
To export the results, click export on the lefthand side of the screen.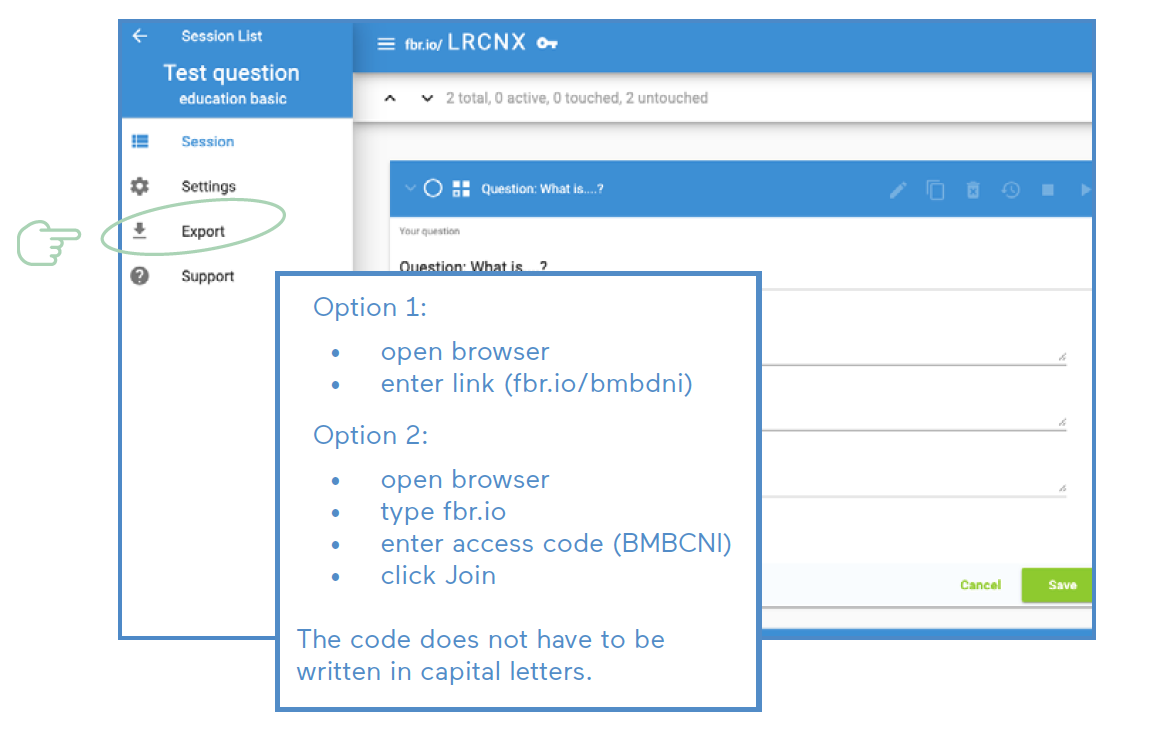 Feedbackr Presenter
For all of those using feedbackr in combination with PowerPoint, the feedbackr presenter might be of interest. It allows you to easily switch between PowerPoint and Feedbackr results from any device.
Download Feedbackr Presenter.
Install and open Feedbackr Presenter on the presentation laptop.
Connect to the session using the join code.
Select the screen where the results will be displayed.
To control the presenter, log in on a second device, such as a smartphone or tablet
Open the session.
Control the results.
A detailed description of the use of feedbackr education can be found in the presentation by Karin Pichler, which she gave at the LEHR-Stammtisch (teachers' discussion group) in 2018.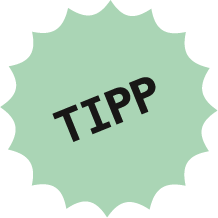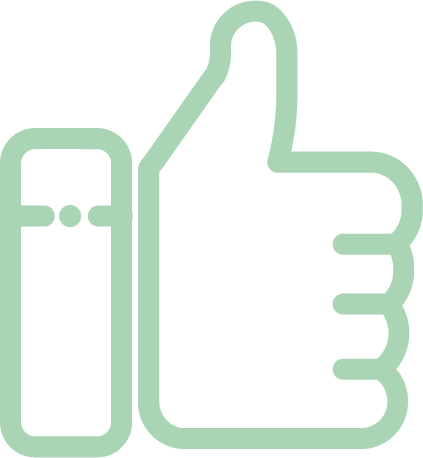 You can find helpful use cases with detailed explanations of settings and applications in the following PDF Use Cases in Teaching. (available in German)
The TELucation team has prepared a short feedbackr survey for you to test the tool. We are looking forward to your answers!
Licensed under a Creative-Commons License CC BY-SA 4.0
(except icons)

Clarissa Braun & Karin Pichler